What are Chip-enabled (EMV) Cards?
Chip-enabled cards - also known as EMV (Europay, Mastercard, and Visa) - have an enhanced security feature that's in addition to the magnetic strip, providing better protection against fraud.
The Benefits
These cards have microchips that create a security code for each transaction, making them extremely difficult to copy or clone. Plus, you'll enjoy greater acceptance when you're traveling, as chip cards are widely accepted in over 130 countries around the world.
When Will I Get a Chip-enabled Card?
You should expect to receive a new chip-enabled credit card when your current card expires or sooner.
Easy to Use
We give you three ways to pay.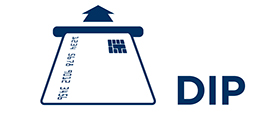 Step 1: Insert your card into the terminal facing up
Step 2: Follow the on-screen instructions
Step 3: Remember to remove your card when your transaction is complete.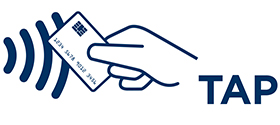 Step 1: Check for this symbol on the terminal.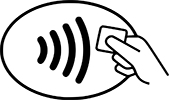 Step 2: Wave your card over a secure reader.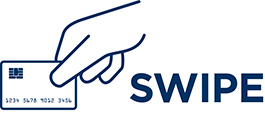 Step 1: Simply swipe your card as you always have.
Find out more about chip technology and the additional layer of protection for your EMV Visa from America First.